► Price
* Adult 98,000won / $98/ per person



► Itinerary
Day

location

Time

Itinerary

Meal

Day 1

Seoul

18:00


21:00

Hotel Pick-up
Lotte World Tower (Seoul Sky)
Han River Cruise
Hotel Drop-off
► Conditions
* English Speaking Guide
* Hotel pick up Service, Transportation
* Entrance fee
* Taxes


► Remarks


► Description

Lotte World Tower (Seoul Sky)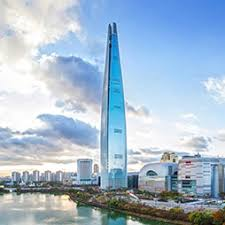 Seoul Sky is located on floors 117-123 of Lotte World Tower, the nation's tallest and the world's fifth tallest building. The observatory offers a panoramic view of the entire capital city, beautiful both day and night. In addition to the outstanding view, visitors can enjoy a small snack or coffee from the dessert cafe while sitting in the lounge or on the sky terrace.

While waiting for the elevator up, visitors can enjoy art in the exhibition zone in basement levels 1-2. The exhibition includes artwork displaying the history, culture, and pride of Korea's foundation and success over the centuries. Visitors can also purchase Seoul Sky merchandice from the gift shop to remember their trip or give as a souvenir.

The observation deck has two story-high glass windows for an uninterrupted view. The Sky Deck, located at 478m, hold the Guinness World Record as the highest glass-floored observatory in the world. On days when visibility is limited, visitors can still enjoy a clear sky through the Sky Theater. The 120th floor holds the Sky Terrace, open to the elements.

Visitors looking for refreshments can enjoy the one-of-a-kind menu served at the dessert cafe Sky Friends Cafe on level 119, or refreshing wine sold at the premium lounge on floor 123. This cozy spaces is the highest lounge in Seoul and is perfect for taking in the view in a relaxing ambiance.

To get to Seoul Sky, you will have to take the Sky Shuttle, a double-deck elevator that reaches a speed of 600m per minute. In no time at all, you'll be at the top of the world!




Han River Ferry Cruise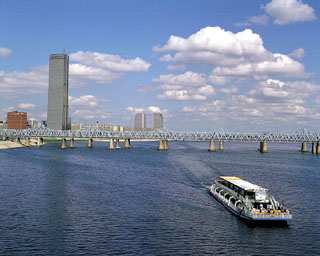 Hangang River Ferry Cruise is one of the best ways to enjoy the scenery around Hangang River that flows through Seoul. Cool wind from the river, the surrounding scenery, which get more beautiful in the evenings, are the rewards the ferry cruise can offer you.

There are 3 places to get on or get off the ferries: at the Yeouido, Jamsil, and Ttukseom docks. All rides run on two kinds of cruise schedules. One cruise leaves the dock, goes on the Hangang River cruise course, and comes back. The other course starts from either Yeouido or Jamsil and ends at Jamsil or Yeouido. Some ferries make a stop at Ttukseom.

On the cruise, you can see Hangang River's beautiful scenery, the surrounding islands, Jeoldusan Park, the 63 City Building, N Seoul Tower, Jamsil's Multi Sports Complex, and other famous tourist spots. The cruise is often used for weddings, birthday parties, music performances and other events. The live concerts connect piano playing with singing voices, and will live on in memories. During the summer, the docks also offer motor boat rentals.