► Price
* Adult 140,000won / $140 / per person

► Itinerary
Day

location

Time

Itinerary

Meal

Day 1

Seoul

09:00








17:00

Hotel
Jongmyo Royal Shrine
(Bukchon Hanok Village on Tuesdays)
Changdeok Palace
(Gyeongbok Palace on Mondays)
Lunch
Suwon Hwasung Fortress
Archery
Hwaseong Haenggung Palace
Hotel

L
► Conditions
* English Speaking Guide
* Hotel pick up Service, Transportation
* Entrance fee
* Taxes


► Remarks
* Jongmyo Royal Shrine
(Bukchon Hanok Village on Tuesdays)
* Changdeok Palace
(Gyeongbok Palace on Mondays)

► Description

Jongmyo Shrine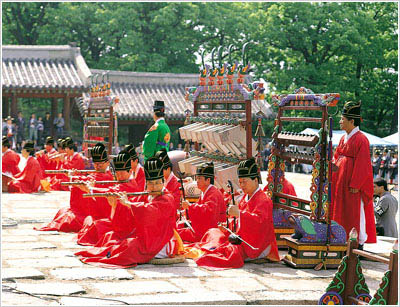 Jongmyo Shrine was built by Lee Seong Gye (1335-1408), the first king and founding father of the Joseon Dynasty. It was a primary place of worship for kings throughout the Joseon Dynasty and has been registered as a UNESCO World Cultural Heritage site for its well-preserved ancient customs such as memorial services and traditional music.

One of the many unique characteristics of Jongmyo Shrine is the 3-forked path of slightly raised roads that starts from in front of the main gate. The middle path is in honor of kings of the past and leads to Jeongjeon, where mortuary tablets of kings are preserved and memorial services are held. The tradition of enshrining successive kings was originally handed down from China, and has been well maintained. Jeongjeon has 19 different rooms in all, honoring 19 different kings.


Hwaseong Fortress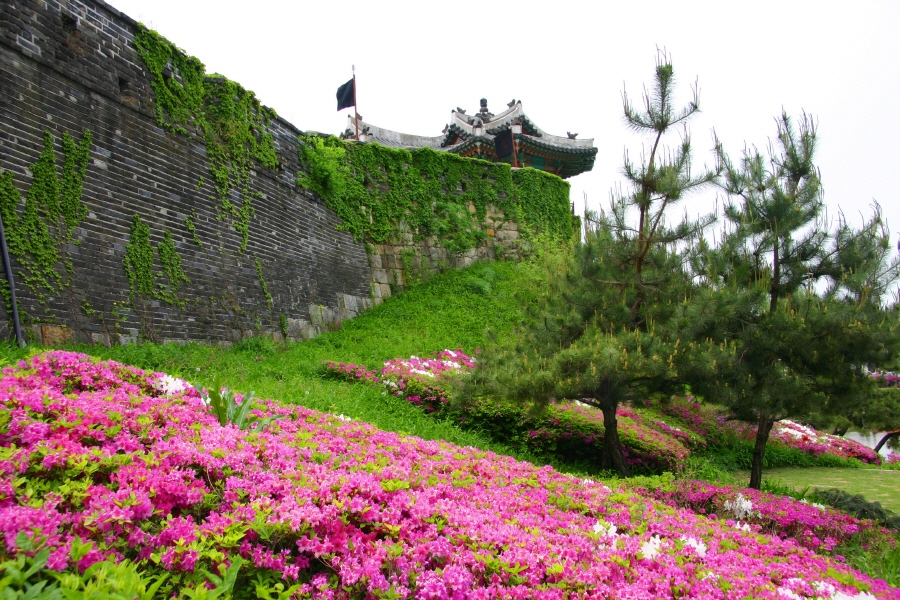 Hwaseong Fortress is an impressive structure from the latter part of the Joseon Dynasty (1392-1910) and the official fortress of Suwon-si, Gyeonggi-do. The fortress (constructed from 1794 to 1796) was built as a show of the King's filial piety towards his father Jangheonseja and to build a new pioneer city with its own economic power.

The fortress wall stretches for a total of 5.52km and has a great variety of military facilities that's hard to find anywhere else. Four gates face each of the cardinal directions—Janganmun (north), Paldalmun (south), Changnyongmun (east), and Hwaseomun (west)—and the seven-arch style Sumun gates straddle the point where the nearby stream reaches the palace. Above the Sumun gates is a pavilion called Hwahongmun.


Hwaseong Haenggung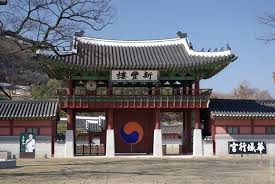 Haenggung was a temporary palace where the king and royal family retreated to during a war. Hwaseong Haenggung Palace is the largest one of these, use by the Joseon kings since the time of King Jeongjo (r. 1776-1800).

In addition to being used as a shelter during war, King Jeongjo also stayed here during trips to worship at his father's tomb. The palace was the location of a splendid feast held on the 60th birthday of his mother, Hyegyeonggung Hong, and many other events, including award certificates for successful candidates of special national exams. Jangyongyeong guard ceremony is held at the front gate every Sunday from April to October.